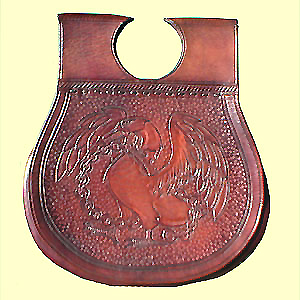 Width 8 inches - Height 9 inches
Please enquire about availability.
Medieval Belt Bag - Swan
With a single large pocket beneath a carved outer flap.
Authenticity and accuracy - the method of construction, style and materials are closely based on archaeological finds from the low countries.
Vegetable tanned leather.
Completely hand stitched and hand tooled.